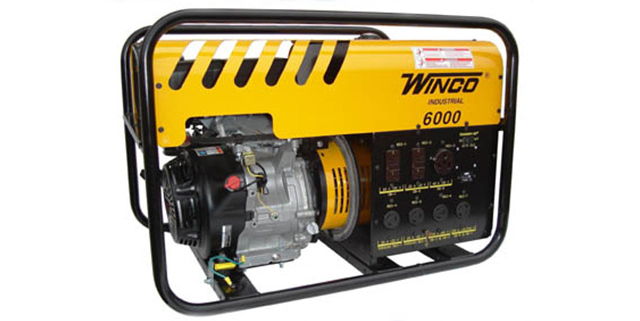 Winco is one of the most recognizable and reputable generator manufacturers in the world. They offer a wide assortment of generators that match the specific needs of South Florida residents and businesses. A Winco mobile diesel will keep any home and business powered in the event of an electrical outage. Home and business owners can prepare for hurricane season easier with a Winco Mobile Diesel Generator installed.
The Winco Brand
Power in Quality is Winco's mantra and they stand by it. All of Winco's generators are made with quality in mind. Quality shows in their products as their generators are built to last and perform well in the toughest conditions. Since 1927, Winco has manufactured and designed generators that are applied for home and commercial purposes. The variety of their product line provides options for multiple industries and applications. These products are available through independent deals like EmPower Generators.
Benefits of a Winco Generator
4-Position Voltage Selector

Diesel Powered

Deep Sea Controller

High Single Phase Output
Top Notch Mobile Generators
There are many mobile generator manufacturers and suppliers, but only one provides the power and mobility needed. Winco is number one for mobile diesel generators. The Winco brand is synonymous with quality and power. This makes Winco generators the preferred brand in generators for businesses and commercial industries. For a generator that can handle all power needs on the go, Winco is it.
Mobile Power
There are portable generators made for different applications. Entry level portable generators are typically used to power appliances when there is a power outage. These types of generators cannot power an entire house or business. Even though they may be portable, they may not feature wheels to make transportation easy. Winco's mobile generators have the capacity and ability to power an entire home, business, and construction site. Not only does Winco's generators use a high output of power, but it has wheels attach for mobility and easy transport. Never be without power when purchasing a Winco mobile generator.
Diesel Generator Power
Gasoline is a common fuel source for standby and portable generators. This fuel source is accessible at a gas station and is transported via fuel containers. Gas burns quickly and in-efficiently which causes the generator owner to purchase more gas to keep the power on. Storing gas can also be an issue as it becomes stale if kept in storage for a large period of time. Diesel is a more efficient fuel source than gas and it can be stored for longer periods of time. It also provides more power than gasoline. With the power output and efficiency of diesel fuel, a Winco mobile generator operates at the top level.
A Reputable Winco Dealer
EmPower Generators is a certified dealer of Winco Mobile Diesel Generators. We offer a large variety of offers to meet and exceed the power needs of South Florida businesses and residences. Our customer service representatives are versed in Winco generators and are able to match customers with the right generator for their power needs. We also provide maintenance and service needs for all Winco brand products. Call us today at (954) 922-3800 for a free quote on a Winco generator today!
https://www.empowergenerators.com/wp-content/uploads/2018/07/winco-generators-florida-1.jpg
426
640
Judd Dunagan
/wp-content/uploads/2019/01/empower-generators-logo.png
Judd Dunagan
2018-07-02 15:18:16
2019-03-01 10:40:17
The Advantages of a Winco Mobile Diesel Generator