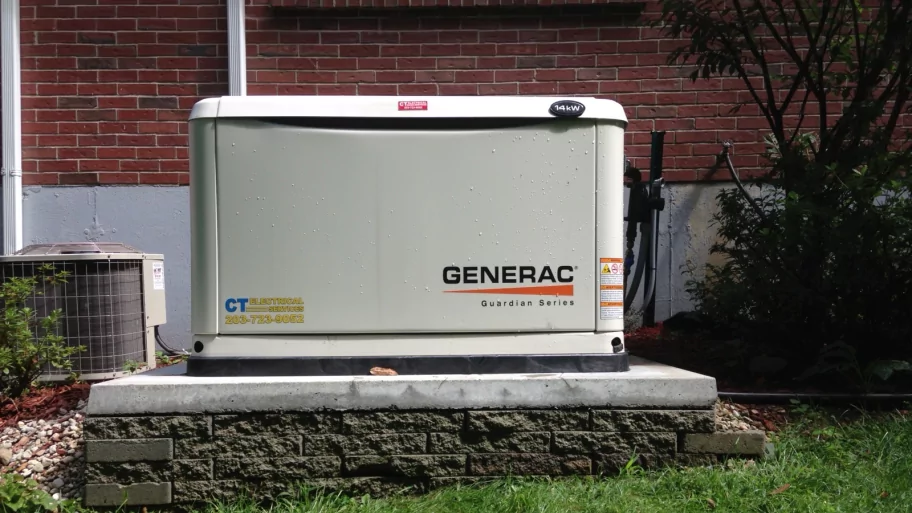 For more protection and convenience during a storm or hurricane, home generators and commercial generators can be beneficial. It's important to keep in mind that the process for generator installation doesn't happen as instantaneous as you'd think, so you will need to plan ahead for the process if you want to have the home or commercial generator ready when you need it most.
Why It's Important to Plan Ahead for Generator Installation
If you want to have a commercial generator or a home generator ready for a storm, then you need to make sure you plan ahead by purchasing your generator early on and preparing for enough time for the generator installation process. At Empower Generators, we are more than happy to help you get your generator set up, but we hope you see how imperative it is to plan ahead because there is a process for generator installation and it takes time for you to have your generator set up the right way.
Necessary Permits Required
Before the actual generator installation can begin, there are required permits for having a generator. These permits must be given before the generator installation can begin.
Location for Generator Needs to Be Prepped
Not only are permits required for generators, but generators also need to be placed on a particular surface. Most preparation for generators involves placing a concrete slab where the generator will go. This surface prep will begin once the permit is given.
Generator Installation Takes Time
Empower Generators is always happy to help with the generator installation, but it's best when this is scheduled and set in advance, especially because the actual generator installation itself takes time too. There will need to be inspections both before and after to ensure that the surface and set up is according to standard. Generator installation is not as simple as placing a generator on the property, which is why you should keep in mind that the installation process is not instantaneous but the benefits are definitely worth the preparation.
Plan Ahead and Schedule Generator Installation With Empower Generators
Empower Generators is the leader in the industry when it comes to alternative power solutions for residential and commercial locations in South Florida. That's why we want to help you be prepared for the next storm, hurricane or power outage with our home generators. We are always happy to support you with generator installations, but it's important to keep in mind that there is a period of time involved before the generator can be installed, during the generator installation process, and sometimes even after. We want to set you up for success, so when you need to purchase a home generator, plan ahead and schedule your installation process. Call Empower Generators today at 954-922-3800.
https://www.empowergenerators.com/wp-content/uploads/2017/10/generator-installation.jpg
0
0
Judd Dunagan
/wp-content/uploads/2019/01/empower-generators-logo.png
Judd Dunagan
2017-10-19 18:48:43
2019-03-01 10:40:34
Schedule Generator Installation to Have Your Generator Ready When Needed